Original Design: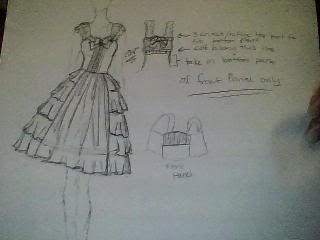 Actual Pr
oduct: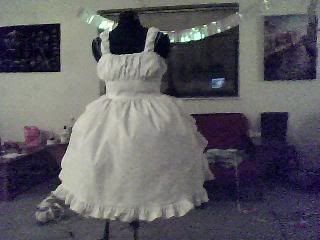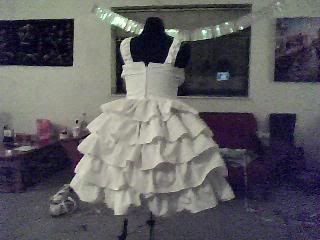 Lol, at my awesome computer camera skills.

Weirdly enough, it's too small for my dress form (which I had thought I'd adjusted to my size) but is a little too big on me. And the zipper is wonky; it takes multiple tries before it'll zip up past this certain point. Weird.

And I still don't have a voice! Ugh! I hate being sick! Although, this is the first time that I can remember that I actually lost my voice.